The INVISIBLE GUY
a real soundtrack for an imaginary spy film

Episode Forty - LOLA WITH THE X-RAY EYES (Love Theme from The Invisible Guy)


Copyright © 2002 - 2006 Arthur Jarvinen
Suggested Procedure: READ FIRST, then CLICK HERE TO LISTEN. Or, listen first if you like, but in either case take Frank Zappa's advice and "Do not read & listen at the same time".
Previous Next Episode Contents (all episodes to date)
_____________________________________________________________________________________________________________________
Scene:
Lola X came to reside on the Inevitably Exploding Island quite by accident when her parents' boat was blown to bits by a mine just offshore while the family was on an amateur marine photography outing. Her parents never knew what hit 'em, but Lola made it to the beach relatively unscathed, if a little worse for wear. Mojo Stang, feeling just a tad guilty that she survived as an orphan instead of dying with her parents as she should have, took her in and provided for her. She had carte blanche in the Outlet Store and could roam about the island as she pleased – but of course, she could never leave.

As a child Lola enjoyed exploring and playing around the Diabolical Factory, but all those years of unmitigated exposureto Mojo Stang's nERD gAS experiments took their toll. She is, by normal standards, blind as a bat,although with special experimental eyewear she can get around on her own. But the nerd gas had another, unforeseen, effect on her, a sort of vision enhancement that allows her to see things not apparent to normally-sighted persons – human auras, for example.


- The Invisible Guy, having ditched his scuba gear, is on the beach, butt-naked, drying off his invisible thang in the warm evening breeze. -


"Well… hellooooh. I didn't know we were expecting company."

"What the!!? [NO! Don't speak. Damn!! Just be quiet, and don't move!]"

"It's okay. Really. I like what I'm seeing."
Later that evening…
"I can't believe your favorite singer is Jose Feliciano. Mine too! That's so weird. I don't know anybody else who actually likes him – although of course everyone respects him. So, what's your favorite album?"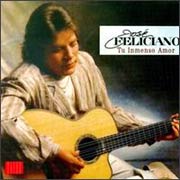 "Jose Feliciano Sings for Lovers."
"But – there's no such album."
"I know."
Then they do it all again with Tu Inmenso Amor in repeat mode.
…………………………………………………………………
Claude, relaxing in a hammock on the deck nearby, enjoys a healthy swallow of spiced carrot juice before "palming" his eyes as described in The Bates Method for Better Eyesight Without Glasses, by William H. Bates, M.D.
...................................................
(portrait of Lola X by Arthur Jarvinen)