The INVISIBLE GUY
a real soundtrack for an imaginary spy film

Episode Forty-Two - BITE THE WALL, MOJO STANG!


Copyright © 2002 - 2006 Arthur Jarvinen
Suggested Procedure: READ FIRST, then CLICK HERE TO LISTEN. Or, listen first if you like, but in either case take Frank Zappa's advice and "Do not read & listen at the same time".
Previous Next Episode Contents (all episodes to date)
_____________________________________________________________________________________________________________________
Scene: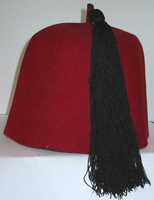 On the Inevitably Exploding Island, at the snack bar of the Diabolical Factory and Outlet Store, Mojo Stang is entertaining a group of mobsters, hoodlums, goons, and other such unsavory underworld-type characters, treating them to a nutritious lunch as part of a guided tour of his industrial facilities prior to a detailed briefing on his latest devious criminal enterprise and their respective roles in said scheme.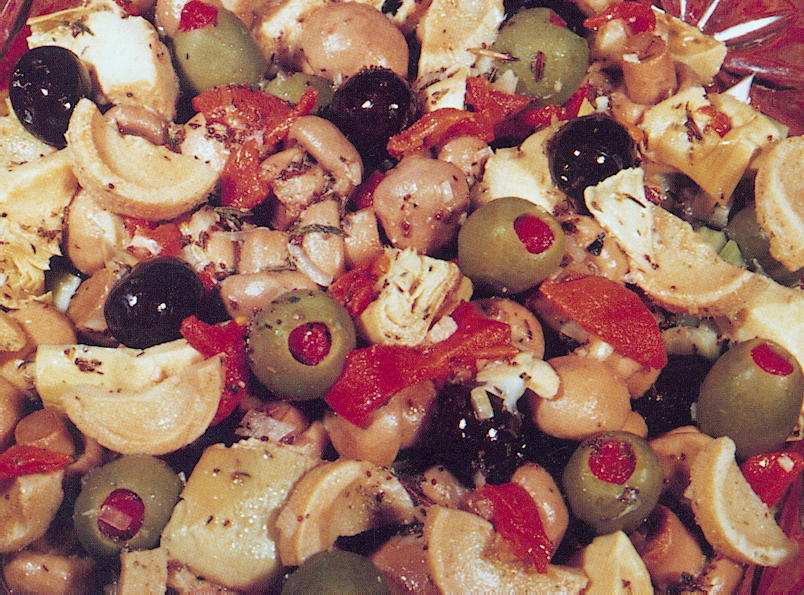 The Invisible Guy decides to have a bit of fun and so, as Mojo Stang is walking towards his private table with a tray full of tasty goodies, he sticks out his foot. Stang trips and falls face first into the wall, knocking the gold fillings out of his teeth, dumping tabouli all over his guests, and spilling a carafe of his personal-recipe vegetable juice blend all over his best shark skin suit.

Rattled, embarrassed, and just plain pissed off, Mojo Stang cancels lunch, orders Phez to kill the chef, and leads his guests via his private elevator (which doubles as a human trash compactor for unwelcome guests and out-of-favor henchmen) to the Secret Conference Room, where he can take delight in showing off his new giant three dimensional electric map, architectural scale models, and life-like molded plastic miniature replicas of lower echelon military personnel.
……………………………………..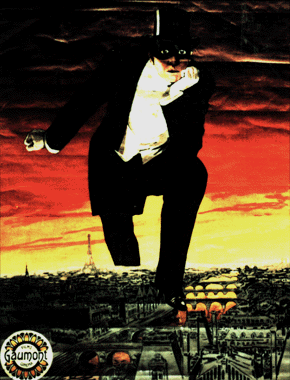 Of course the ubiquitous and mysterious Claude is at a corner table, reading a reprint in translation of The Silent Executioner: Being the Second in the Series of Fantômas Adventures, by Pierre Souvestre and Marcel Allain, and nursing a parfait while casually observing the scene.



Gaumont Films FANTÔMAS movie poster borrowed from the Fantômas Lives website. Click it to go there and learn about the Lord of Terror and the Louis Feuillade serial now on DVD (although don't bother trying to find it at Netflix).